Award Winning Custom & High-performance Design | Build Firm
priMe haBitat is a full-service design-build company. We believe that taking a holistic, personalized approach helps us create aesthetically appealing spaces that work for your family today...and tomorrow.
We are Certified Passive House Builders and believe strongly in responsible, healthy building.  Homeowners should be aware of all the choices available to them, and responsible, enhanced-performance homes are now here!   Whether it be a standard custom home, a green building home such as Net-Zero or Passive House, or small design enhancements to optimize performance, we are the ones to call!
From uniquely designed carriage homes designed to make the most of your city lot to multi-million-dollar hilltop escapes, Kelowna's priMe haBitat Design | Build firm will make your vision a reality.
Contact us for one-stop Design and Build Services. 
priMe haBitat Design | Build President  Mike Banner  takes you through a few different builds in the videos below:
Experience Matters.
Building on more than 15 years in the home design and construction industry,  we understands both the technical aspects of creating efficient, beautiful, healthy homes and the importance of working closely with clients to understand their needs and vision.
About Our Sustainable Construction Management Scholarship Program.
PriMe haBitat Builders is very proud to provide an annual scholarship award to forward-thinking, deserving students in the innovative Sustainable Construction Management program at Okanagan College. It is only because of our Valued Clients that we can provide this annual award to these deserving students. Thank you!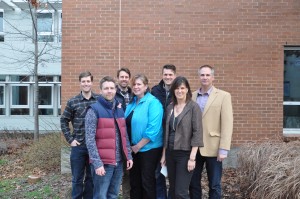 We believe that education helps to reduce wage and gender inequality, increase our standard of living, and helps to create a sustainable planet. It is through education that we maintain economic competitiveness and prosperity. If we invest in education, we will help build the great leaders we need for the future. Great leaders build great businesses, and great businesses enhance the communities that we love to live in.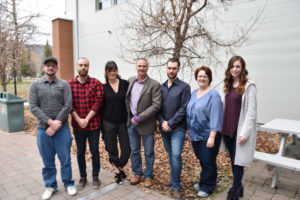 If you share the same values and would like to join us in supporting the students in the SCMT program, please click the "Donate Now" below to donate directly through the College. (Please reference the "priMe haBitat Builders Award in Sustainable Construction Technology" in the message section).
Okanagan College provides tax receipts for donations, and 100% of all donations go directly to the students. Thank you for supporting our future leaders!
Who We Are
December 22, 2014