Net Zero Energy Homes
A Net Zero home is one that is designed, modelled and constructed to produce as much energy as it consumes on an annual basis.
In addition to enhanced high-performance building assemblies, Net-Zero will use on-site renewables like solar panels which can be connected to local electric grids.
2019:  priMe haBitat Design/Build: "Net Zero Energy" Home Build.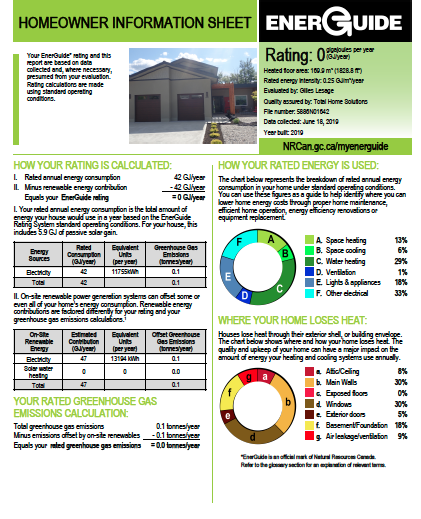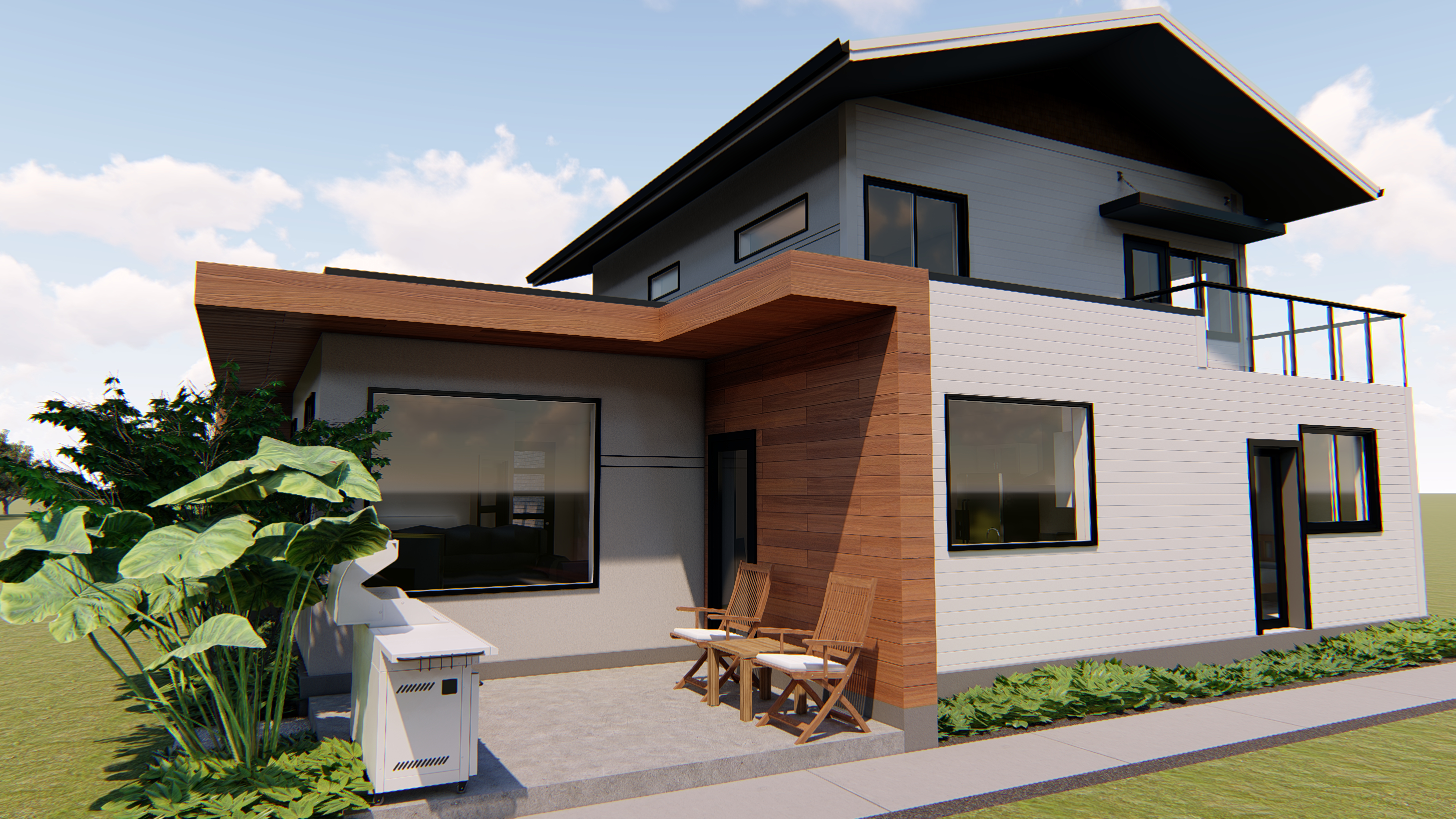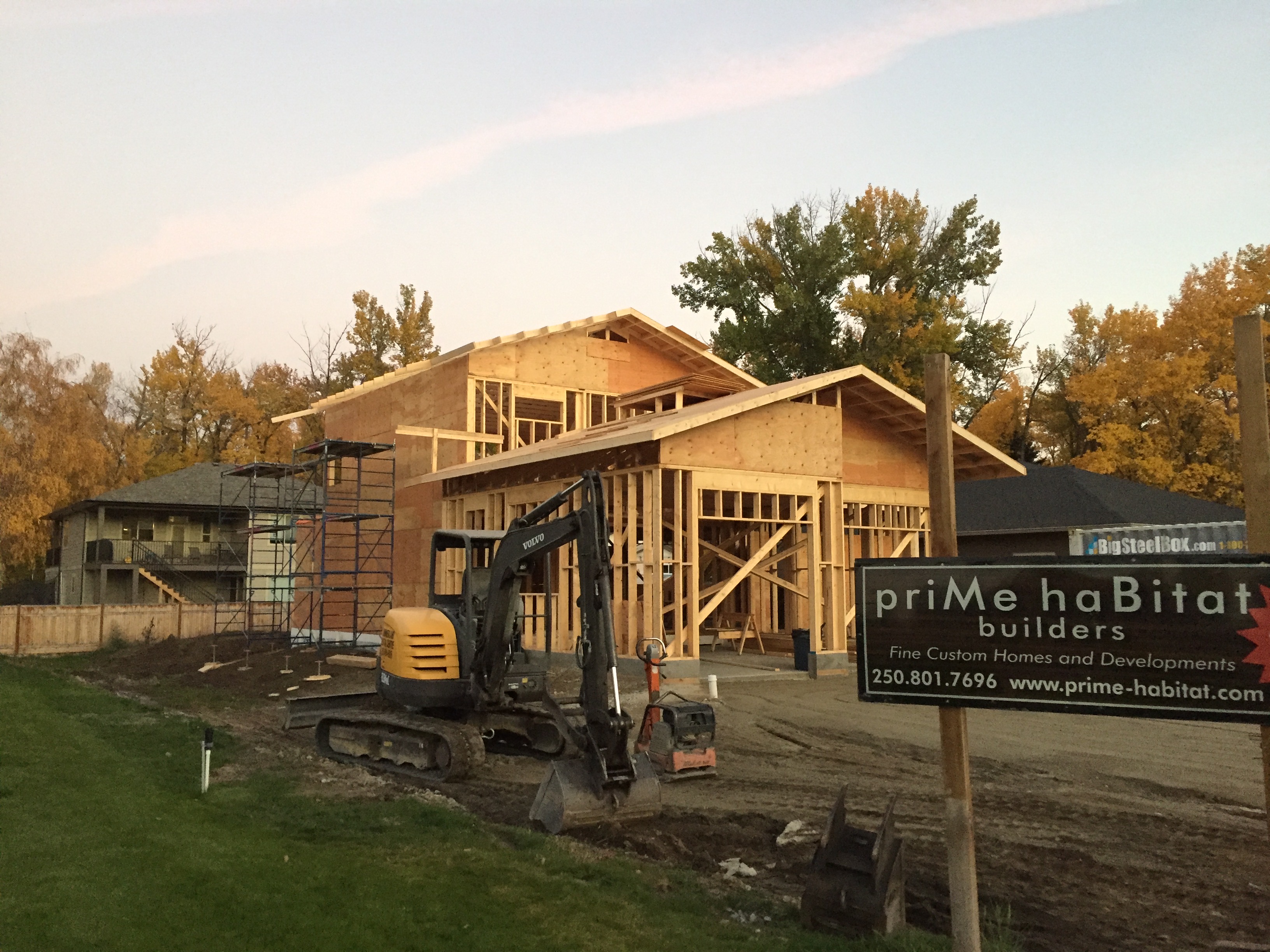 Why Consider a Net Zero Home?
Net Zero Homes produce as much energy as it uses on an annual basis. (Determined by Energy-Modelling).

Reduces energy-related, ever-increasing monthly utility bills. (Inflation protection for years to come!)

 NZE Homes are better built, more comfortable and quieter to live in than a regular "code-built" home. 

Fresh Air system reduces allergens, dust, pollen and pollution in the home.  Healthy home, with even temperatures!

Protects against climate change, preserves natural resources, minimizes our environmental footprint.
The Advantages of Owning a Net Zero Home...
✔ LOWER HOME OWNERSHIP COSTS.
*Other than the utility company's monthly hook-up fee, a NZE Home is designed to have no annual energy bills.  From day one, your home will cost less to own than a standard home.
✔ OWN A BETTER, MORE DURABLE HOME
*Materials and Techniques used in NZE Homes are superior to Standard-built homes.  Less upkeep, and lasts longer!
✔INFLATION-PROOF AGAINST RISING UTILITY COSTS
*Energy Costs always go up! But NZE produces all the energy you need.
✔ENVIRONMENTALLY RESPONSIBLE
*No CO2 Emissions, Reduced Energy Requirements due to better building techniques, and the home produces it's own energy. Our grandchildren will thank us for it!
✔ NZE HOMES REQUIRE LESS ONGOING MAINTENANCE
*Fewer Mechanical Systems to maintain. Durable construction. Fresh air systems = No mold.
✔ NZE HOMES GENERALLY RETAIN HIGHER RESALE VALUES
*Advanced Efficiency Technology and Durability help keep NZE Homes in demand.
✔ NZE HOMES ARE QUIETER AND MORE PEACEFUL
*Triple-paned windows, superior insulation techniques protect you from outside noise from roads, air-traffic, and your neighbour's son who is learning the electric guitar!
✔ MOST IMPORTANTLY… COMFORT, COMFORT, COMFORT!
* Virtually air-tight walls allows for no un-wanted drafts or hot/cold spots in the home. And the home is supplied with continuous pre-heated or pre-cooled fresh air, reducing allergens, mold and pollutants. It is the healthiest home to live in!
priMe haBitat Builders is now offering a Pre-Designed Net-Zero Energy Package in the Okanagan!
We are partnering with one of the Okanagan's Premier land developments to showcase these beautiful Net Zero Express Homes. 
Two Pre-Designed Net-Zero Floor Plans Available!
1700++ Square Ft, One-Story, Level Entry Rancher.

Three Bedroom, Two Bathroom, Beautifully Designed Homes.

Lake Views, Large Lots in Gorgeous new Development.

Two Car Garage with Extra Storage Area (Optional 3rd Garage)

Estimated Sale Price in the Mid 800K's plus GST.
NOTE: This is not an offering for sale. Any Offering must be made with a disclosure statement.
NET ZERO HOMES
January 18, 2017